OPT Clinic: Edmonton Optometry and Optical Clinic
Eye exams, dry eye treatments, myopia management, eye glasses and contact lens fittings
 Edmonton Eye Clinic Location

6104 104 St NW #104
Edmonton, AB T6H 2K7, Canada
Phone: 780.760.6600
Email: [email protected] 
Hours: Tuesday: 10am-7pm
Wednesday: 10am-4pm
Thursday: 10am-7pm
Friday: 10am-4pm
Saturday: 10am-4pm
Sunday & Monday & Stat Holidays: Closed
Please note: As of September 26, 2023, we are happy to welcome Dr. Angeline Hong!  Appointments booked on Tuesdays and Wednesdays will be with Dr. Hong.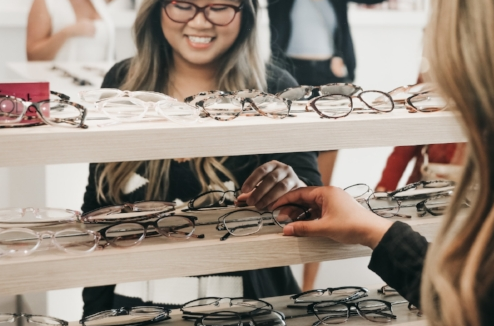 Book Your Appointment Here
A one of a kind eye clinic
A clinic that is doctor owned and operated to ensure the most comprehensive vision care experience possible.
Optics specialists
opt. specializes in finding the best fashionable eyewear that is functional. From prescription safety glasses for work, blue light filters for your electronic screens to prescription sunglasses for  the great outdoors, opt. is here to help in all aspects of your lifestyle.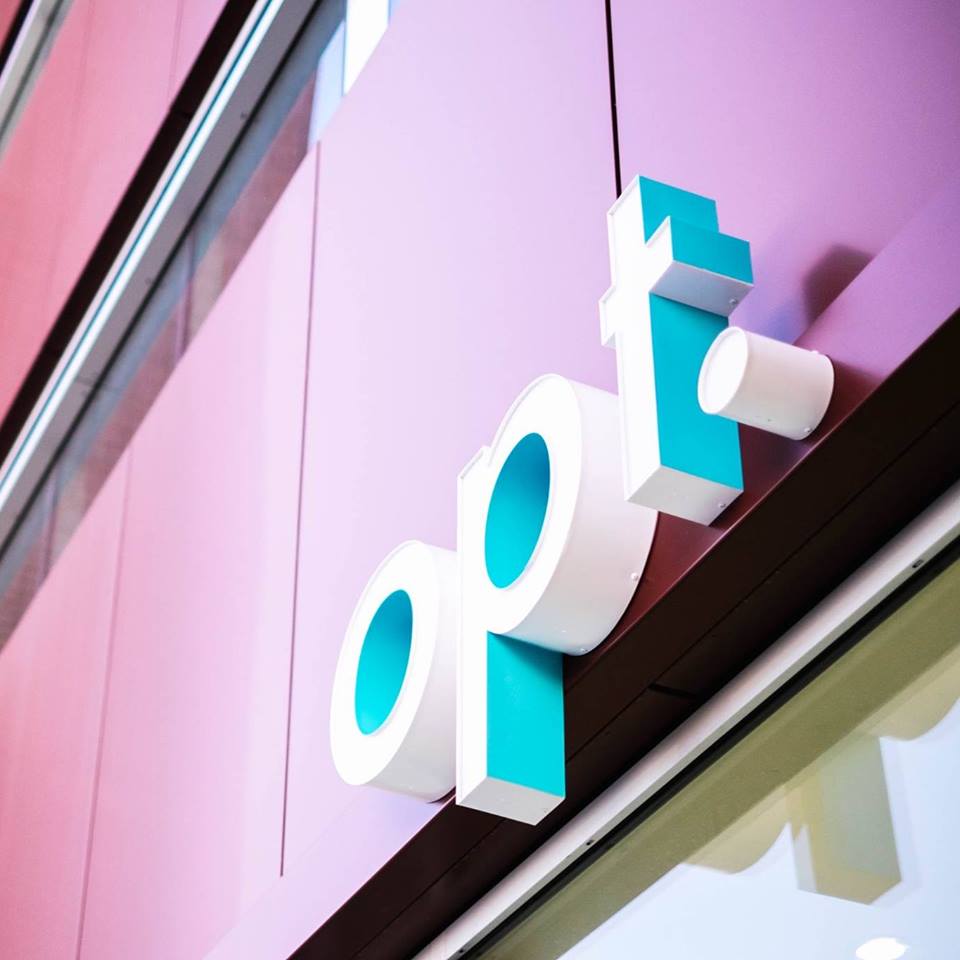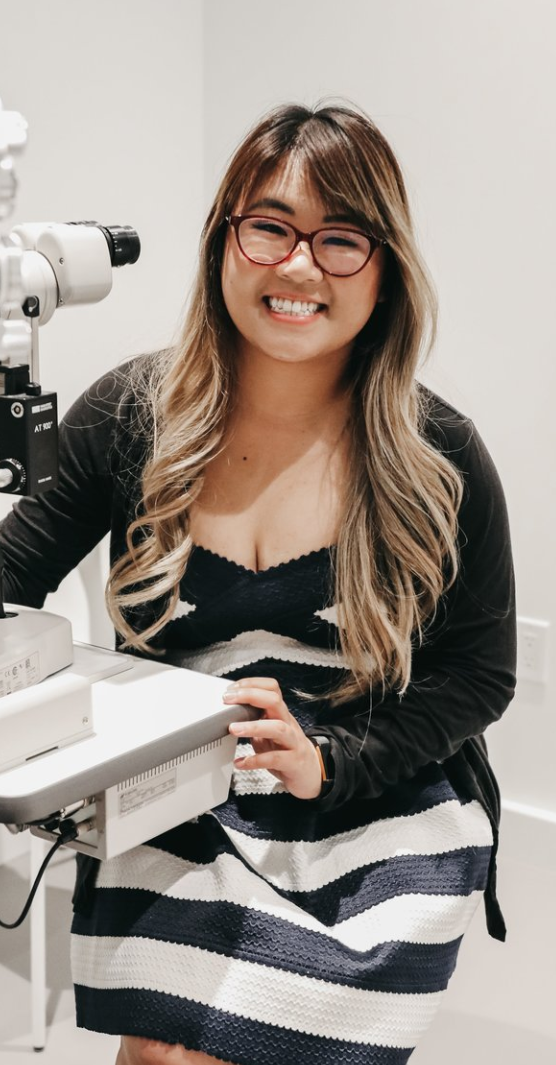 Dr. Jillian Wong
Dr. Wong was born and raised in Edmonton. She attended the University of Alberta prior to attending the University of Waterloo, where she received her Doctor of Optometry degree with honours in 2015. During her studies, Dr. Wong completed an Ocular Disease and Therapeutics externship with the OMNI Eye Specialists in Baltimore, Maryland. In Baltimore, Dr. Wong gained indispensable experience in the diagnosis and management of glaucoma, cataracts, age related macular degeneration, diabetic retinopathy as well as a myriad of other ocular diseases.
Dr. Wong has had the privilege of travelling to Peru on a volunteer mission to provide optometric care to the underprivileged and plans to pursue other volunteer mission opportunities in the future.
Dr. Wong loves seeing patients of all ages and is able to provide comprehensive eye examinations in English and French. She is passionate about educating her patients about their eyes and their eye health.
In her spare time, Dr. Wong enjoys photography, travelling, and spending time with her family.
Dr. Angeline Hong
Dr. Angeline Hong obtained her Science Physiology with Honours from the University of
Western Ontario and then earned her Doctor of Optometry degree with Honours from the
University of Waterloo.
During Optometry school, Dr. Hong travelled to Haiti to provide eye care and glasses to the
local community. She has also served as the mentorship director for the Association of
Optometry Students, leading the OD mentorship program for students.
Dr. Hong has a special interest and passion for dry eye disease, myopia control, and specialty
contact lenses. She has completed externships in Ontario and Alberta, gaining extensive
experience in advanced dry eye disease management, myopia control, pre- and post-operative care for refractive surgeries, and management of other eye diseases, including glaucoma, macular degeneration, diabetic retinopathy, and cataracts. She also enjoys pediatric exams, contact lens fittings, and binocular vision assessments.
When Dr. Hong is not in the clinic, you can find her participating in continuing education
seminars, playing tennis, working out, going on hikes, or travelling.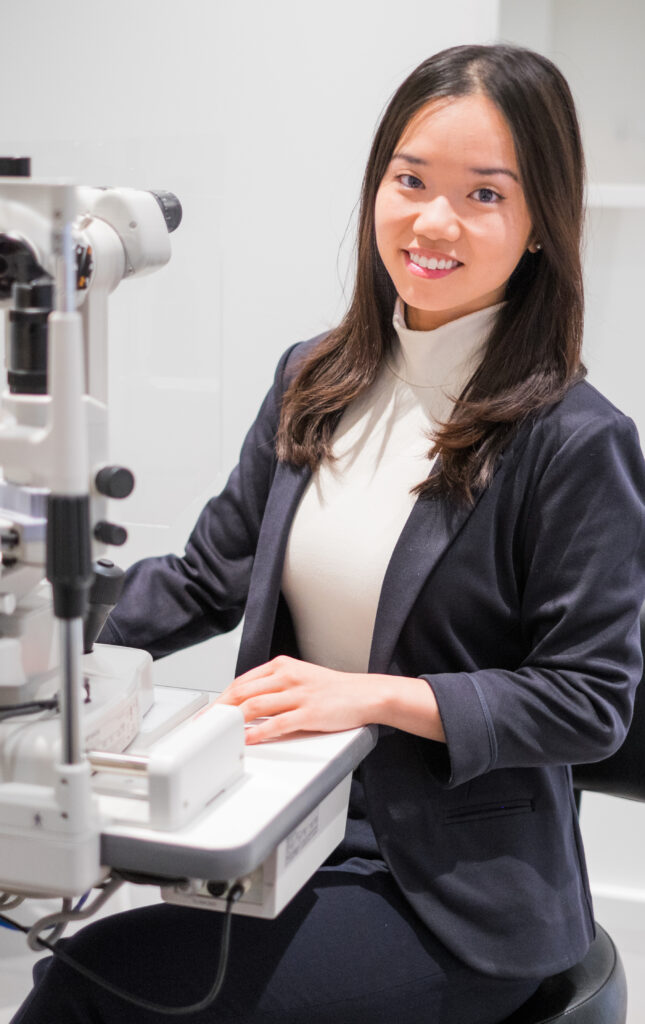 Comprehensive eye examinations
Dry Eye Assessment and Treatment
Contact Lens Trainings and Fittings
Eye Emergency Treatments
Glaucoma Testing
Retinal Photography and Imaging
Peripheral Vision Testing
Driver's License and Employment Forms
LASIK surgery referrals
In-house Optical Lab
Custom Fit Lenses
We Fit Lenses to Existing Frames
We have a wide range of glasses to choose from
Set your eye appointment now!